Customer Satisfaction Surveys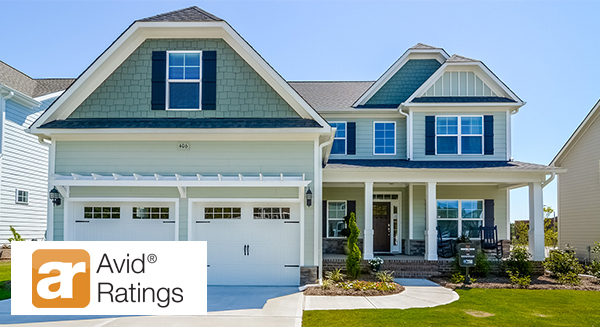 Avid Ratings' member
When you choose Cates Building, you are selecting a company that is continuously complimented for Quality & Customer Service from our customers and industry peers. Our attention to the details is intended to deliver one thing: a home of impeccable quality and finish.
As a Avid Ratings' member, Cates Building relies on third party customer surveys to help us deliver an exceptional customer experience. Avid Ratings' survey process is an important part of our commitment to service excellence.
Each Homeowner will be contacted by the Avid Ratings survey team after closing via email or by phone and asked to complete a short survey. The feedback from these surveys helps us in our effort to deliver the best possible quality and service.
Customer Feedback
Review at Preserve at Tidewater, Jacksonville, NC | May 2019
So informative, made me feel comfortable, answered all questions no matter how many times i asked them.
Review at Peartree West, Fayetteville, NC | May 2019
Responsive team for warranty and overall phenomenal construction quality.
Review at San Marino, Raleigh, NC | April 2019
Location. Love the community.
Review at Wedgefield, Fayetteville, NC | March 2019
I love the space and the fact that the master bedroom is downstairs.
Review by Donna T. of Fayetteville, NC | June 20, 2016
The layout of the house meets and exceeds my expectations.
Review from Fayetteville, NC | May 19, 2016
The people were really nice and easy to work with. They were professional and accomedating. Also, we love our house.
Review by Christopher J. of Raeford, NC | May 6, 2016
I enjoy my home and enjoyed watching it being built from the ground up. They were all really nice and did what they were supposed to do. I was really happy!
Review by Michael W. of Raeford, NC | Dec 23, 2014
Caviness & Cates Communities are awesome. They provided great customer service and we're very, very happy with out new home. We did have a couple of minor issues but they corrected them in a very timely manner.